SALE! SALE! SALE! Not Necessarily a BARGAIN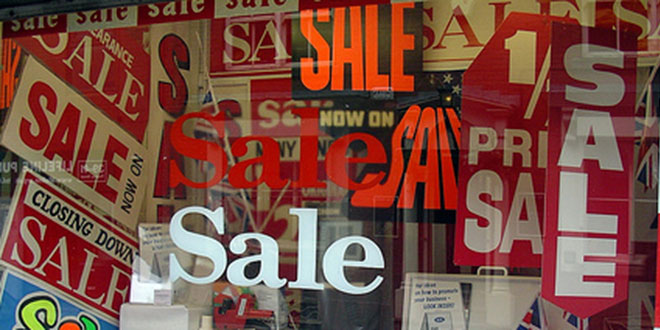 Don't be lured into a purchase by a SALE tag. There are pertinent questions that need to be answered before making any buying decision:
Is This a Good Price?


forget the brand name and focus on quality. Do some comparison shopping online and offline. If the suggested retail price far exceeds that of comparable merchandise, then the Sale price may not be a bargain.

Would I Buy This, if it Wasn't on SALE?


If this is not something that you would purchase at full price, then this may not be something that you really want and/or need. A purchase that ends up in the back of your closet, or in the donate pile, or discarded without ever being used... is not a bargain at any price.

Can I Afford to Pay with Cash?


If you are not willing or able to pay for the item with cash; then you have to decide, if owning this item is worth taking on debt. With the addition of interest charges, the Sale price may not be a bargain.

Is This in my Budget?


The purpose of a budget is to provide guidance for daily spending decisions. However, your budget is not a set of handcuffs. In order to be relevant in the long-run, a budget has to be flexible. You can't determine if this is a bargain, based solely on your budget; but it should be a factor.
It is easy to get caught up in the excitement of a bargain hunt. Before making any purchasing decision, you need to ask and answer the pertinent questions. Then weigh the responses proportionately, to determine if the item attached to the SALE tag is really a BARGAIN.